H. Östberg AB is pleased to announce the appointment of Neovent Sp z.o.o. Spółka Komandytowa as its exclusive distributor of our products on the Polish market.
Neovent Sp z.o.o. Spółka Komandytowa is a company within Iglotech Group. The products will be distributed to Iglotech distribution companies and also to other Polish distributors and customers.
Iglotech Group, Headquarted in Kwidzyn, has successfully operated on the Polish HVAC market for 25 years, offering full service solutions within the Air Condition, Ventilation and Cooling segments.
Iglotech has been a distributor of Östberg Fans and Air Handling Units on the Polish market since 2014 – and the exclusivity agreement with Neovent is a natural step to further enhance focus and service level in Poland.
"High service level and to stay close to the customers are of highest importance, with 13 stockholding branches and full-service capabilities for our entire product range, Neovent Sp z.o.o. Spółka Komandytowa is the perfect partner on the Polish market for us" says Peter Jakobsson, CEO Östberg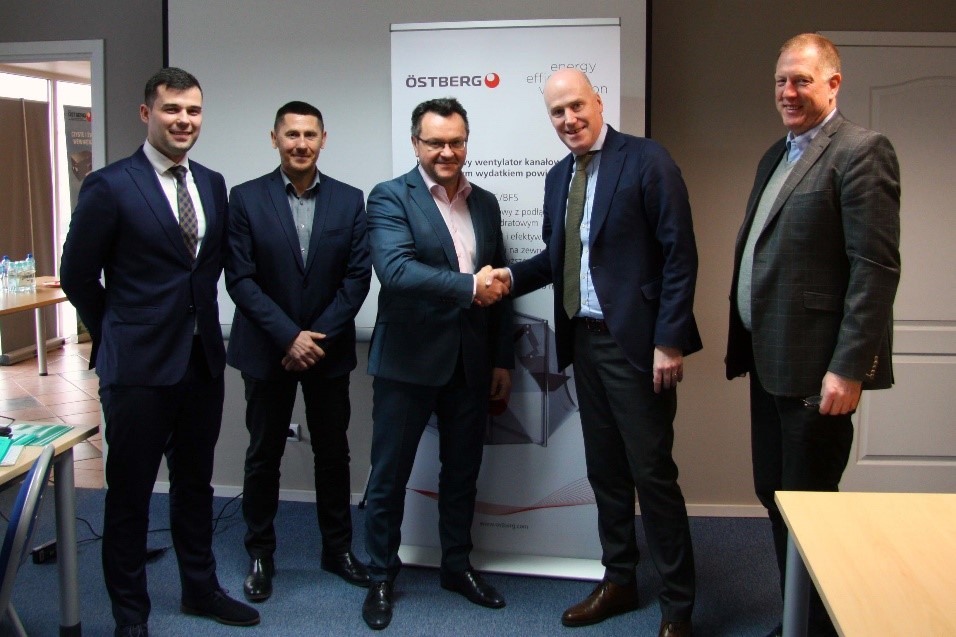 Peter Jakobsson, CEO Östberg Group AB and Jarosław Józefowicz, Commercial Director Iglotech Sp Z o.o shake hands after signing the exclusivity contract